Wishing Star Observatory
MPC I15
41°45'41.3" North
71°17'57.3" West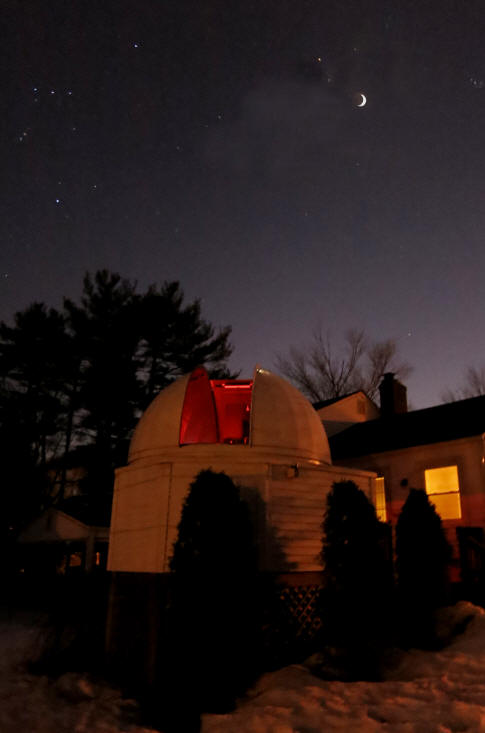 Wishing Star Observatory is a privately owned astronomical observatory situated in Barrington RI, USA.
Observatory Missions include:
*To function as a research and development facility for the test of new astronomical hardware.
*To serve the scientific community by providing precision photometric and astrometric data from observations of asteroids and comets. To this end, Wishing Star is designated by the Harvard/Smithsonian Minor Planet Center as observatory site I15.
*To serve as an instructional facility so as to promote a deeper public awareness. To this end the Observatory is associated with local adult education centers.
*A place of meditation for myself and friends "that stills our noise long enough to allow us to hear something beyond ourselves."
This dome houses a 14-inch aperture Schmidt Cassagrain telescope. It represents the cumulation of a lifetime of stargazing and wonder.
Pete Peterson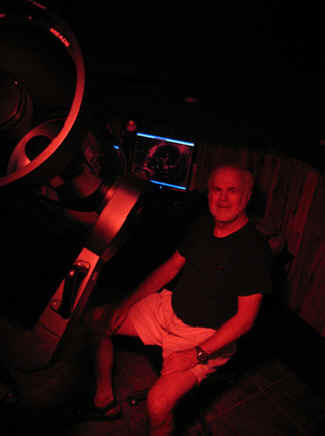 Information on Astronomy classes
Information on local astronomy clubs & associations
Observatory construction details